Meet;
Sakshi Vir
The Driver Of The Year 2021
NOTICE:

Mittagong Driving School is not taking new

students until the end of May 2023

Watch this page for new price structure

Keep monitoring this web site for updates

Will you be prepared for your Driving Test



Problem, with learners taking a driving test before t
hey can drive properly "Madness" See corruption report: Do you try to cheat the system?.
Be truthful, Are you honest?

It's amazing how some expect the system to patronize

them and allow a person to be in charge of a killing machine in a

public place....Look at the Gun Law

Safe driving is paramount & bulling is out,

If you book a driving test & then expect Tim to modify your

bad habits Do not call Tim
Idiots are dying every day because they take
risks and cannot drive properly
A drivers licence does not mean you are a good driver
A driving test is a tick of the box at the time of the

test that you have not stuffed up

Mittagong Driving School Celebrates the

Driver of the Year 2021
Mistakes made by students1.

When contacting a driving school and you address

your introduction as 'HEY Mate' you don't have a chance of booking a lesson.

2.

You will not get a esponse
3.
You
send a text without adding your name & location

You will not get a response
4.
As a student with a polite attitude and respect for others you should do well
5.
Tim has no time for anyone with a bad attitude, as it's the playground for the BULLY
6.
Every day on the roads the bully displays their mannerism and cause accidents
7.

To cancel a lesson because it is raining is neglecting a serious responsibility to be a safe driver. Without this practice you are likely to have or cause an accident.

You have only one life

8.
Compare what friends tell you about driving is taking your attention off what is correct.
You will become the Driver With No Brain
Vehicles which do not have a standard HAND BRAKE
are a death trap for learner drivers

Tim will not conduct a lesson in your
own vehicle which does not have a
Imparting, Knowledge and Skill

This is for Tahmoor, Picton, Wollondilly,

Tim's ,Bowral, Mittagong. Irish Luck,
Fantastic news for parents

NOTICE
: ...If you do not show on two occasions
Your future appointments will be forfeited (cancelled)
and no further appointments will be accepted
Congratulations for choosing the best instructor

This is fantastic, Talk to your friends to get a recommendation for
your appointment in
Mittagong, Bowral and surrounding areas,
Phone Tim Clarke on 0408-426379, or Text

This is the one you have been waiting for and it's yours
for the best service and the best price $60 for one & hour

The Cost is:
Driving School Automatic Car $60 1hour& 30 min
Tw
o hours $100

On the day of your Test 3 hour $150
No school Manual, use your own

NO UTES ** NO 4x4
Should you work in a Nursing Home or a Hospital
Tim will reduce your cost by$10 per lesson
Phone:0408-426379
e-ma
il: lbt@australiamail.com
Mittagong offers you the best opportunity with

Tim's Advisory Service
Phone: 0408-426379

Yes this is it!

You can achieve a result that will astound you
* * * * * * * * * * * *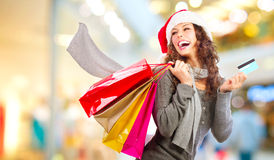 Just think of how to get more hours without costing the earth,

2023 is the anniversary year for Tim since 1975

0408-426-379
Mittagong , the best choice in the Highlands